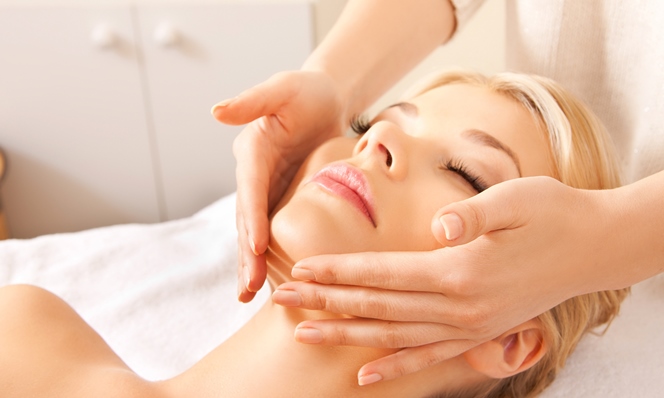 Beauty trends come and go, but clean, healthy, beautiful skin is always in. The New Year reminds us that it's time to reevaluate our skincare routines and set new goals. Do your skin a favor and start these skincare resolutions NOW!
1. Clean out your skincare stash
Most of you reading this are thinking of your massive skincare stockpile. Unfortunately, skincare products do not last forever! Check the label on your products for an icon of a small jar with a number inside. This number represents the number of months your products are good after opening.
A massive skincare collection means lots of unused product. Go through your skincare once every six months, keeping your favorites and must-haves and passing on the products that don't work for you. Make regular cleanings easier by writing the date you opened each item directly on the tube or jar with a permanent marker. Future You will thank you.
2. Moisturize both morning and night
Moisturized skin is happy skin. When you moisturize in the morning, you rehydrate and plump the skin which helps your foundation look flawless. When you moisturize at night, you restore the moisture your skin has lost throughout the day so your skin can repair itself overnight.
Regardless of your skin type (oily, combination or dry) it's important to stay moisturized! Keeping skin moisturized not only encourages healthy cell turnover but helps fight the signs of aging.
3. Mask at least once a week
Masking regularly can create serious change in the skin. Mask after cleansing one to three times every week to see a difference. While you wait for the mask to work its magic, put up your feet and relax.
4. Exfoliate regularly
What good is masking and moisturizing if your products can't effectively absorb? Clear away dead skin cells and help along cell turnover to reveal fresh, radiant skin. This will help your skincare products absorb and help your makeup blend seamlessly.
5. Wear sunscreen every single day
You might get tired of hearing it, but we'll never stop saying it: wear sunscreen every day! This is the number one most important thing you can do for your skin. Rain or shine, apply SPF to your face, neck and décoletté. Make it part of your routine with a tinted moisturizer or primer with SPF.
Don't stop there! All areas of exposed skin, including the forearms and the backs of your hands, need to be covered as well.
6. Remove makeup every single night
Overnight your skin repairs itself, and makeup left on the skin doesn't help the process. Avoid clogged pores and premature aging by developing a nightly skincare routine.
If routine doesn't come naturally to you, try removing your makeup right when you get home. Keep a backup bottle of eye makeup remover and cotton pads at your bedside just in case.
7. Wash your makeup brushes
We know, we know, washing makeup brushes is no fun, but it's so important to rid your brushes of bacteria. Taking care of your brushes will also help them last longer. When cared for, makeup brushes can last for years and years, saving you money.
Commit to washing your most-used brushes once a week. Run the head of the brush under warm water, add a drop of baby shampoo to your palm, swirl the brush into the soap and rinse the brush head under water once more. Repeat until the water runs clear and your brushes look good as new.
Between washes you can keep your bristles clean with Brush Cleaner, a spray-on formula designed to kill bacteria while conditioning bristles.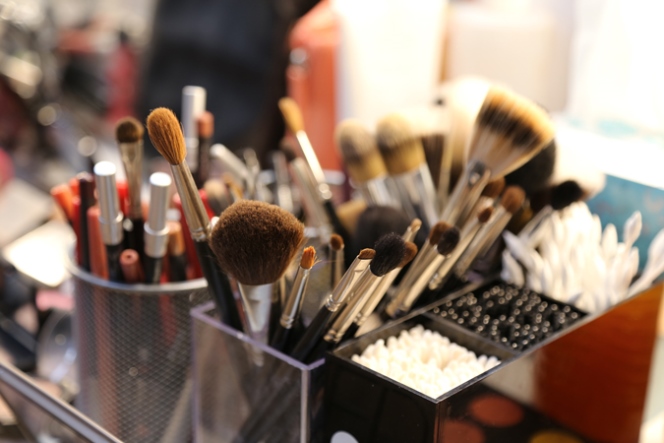 8. Wear skin-healthy makeup
Skincare and makeup go together! When you work so hard to keep your skin balanced, don't undo it with pore-clogging makeup. Mineral makeup is talc-free and non-comedogenic, so it won't clog your pores, settle into fine lines or irritate the skin.
9. Address your skin concerns
Enough is enough, it's time to face your skin concerns head on. One of the amazing things about the world of skincare is that new, innovative ingredients and products are being created every day, so all of those pesky skin issues, from hyperpigmentation to wrinkles, can be treated.
10. See a skincare specialist
Support your at-home skincare regimen with regular trips to an aesthetician. Skincare specialists have a wealth of knowledge to help set you on a path for success, not to mention access to professional level exfoliants and peels. A series of professional treatments paired with a solid home care routine might just give your skin that boost it needs.
Sources: gloprofessional.com
Comments