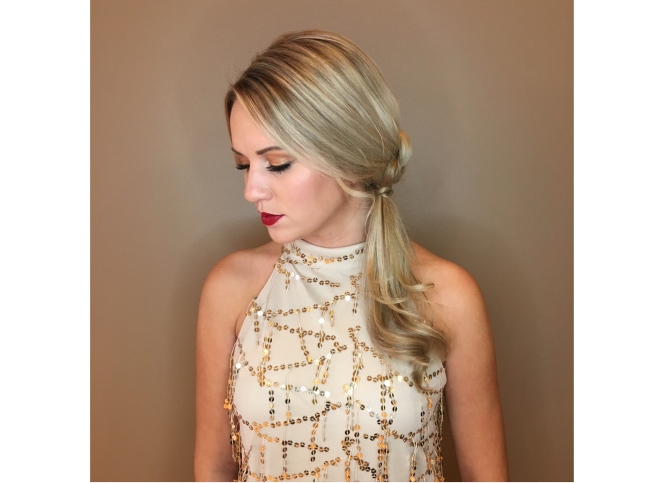 Holiday party season is the perfect time to play with your look and try something new. But with the hustle and bustle this time of year brings, you probably don't have a whole lot of time to fuss with a new style. We've got you covered! Try this knotted side pony tail. It's only a few quick steps and no braiding skills are required.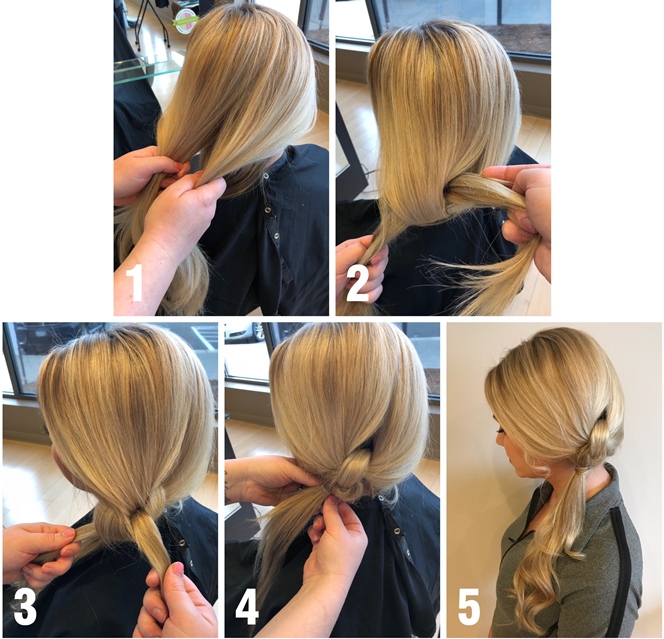 Bring all hair to one side. Section into 3 parts. Left section and Right section with a small section out on the bottom.
Hold the Left section and Right section out and tie a knot, pull it tight.
Repeat with same sections so there is now 2 knots.
Use a clear binder to combine the knotted section. Grab the bottom section that was left out and use a binder to combine the whole pony. This third section left out of the knot is meant to give added length to the final look.
Wrap a small piece of the hair around the binder and secure with a pin. Curl a few pieces of the pony for a beachy textured look.
3S Experts Featured:
Hair By: Katlyn | Stylist at Simonson's Plymouth
Comments