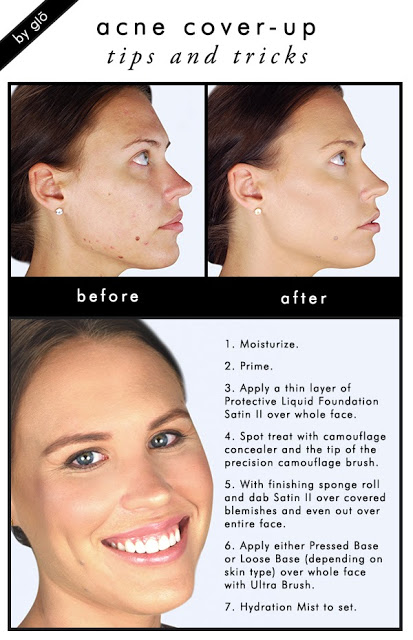 Aging has a bad rap but we think growing older has some special benefits like wisdom, grace, and experience (just to name a few). However, we do understand that the skin issues associated with aging can be frustrating. While wrinkles and age spots are the most common issues associate with maturing skin, blemishes and acne don't magically disappear when you leave your teenage years behind. Stubborn blemishes and acne can stick around well past your teens and early twenties. In fact, one in five women between the ages of 25 and 40 struggle with adult acne. Factors such as stress, changing hormones and diet can all cause breakouts and sometimes these things are out of our control. The right skincare and makeup routine can help you treat and cover your adult acne.
National Makeup Artist and Educator, Janeena, shows us how to cover up blemishes for a glowing complexion in just seven easy steps. As an added bonus, glominerals makeup not only covers blemishes beautifully, but helps you heal and treat your acne with Vitamins A, C, E and Green Tea Extract.
Follow these simple steps to help cover your blemishes:
1) Moisturize
2) Prime
3) Apply a thin layer of Protective Liquid Foundation – Satin II over whole face
4) Spot treat with Camouflage Oil Free Concealer and the tip of the Precision Camouflage Brush
5) With Finishing Sponge, roll and dab Satin II over covered blemishes and even out over entire face
6) Apply either Pressed Base or Loose Base  (depending on skin type) over whole face with Ultra Brush
7) Hydration Mist to set
Consult your Simonson's Salon & Spa Aesthetician on which colors will be perfect for you. Glominerals products available at all three Simonson's locations.
Comments