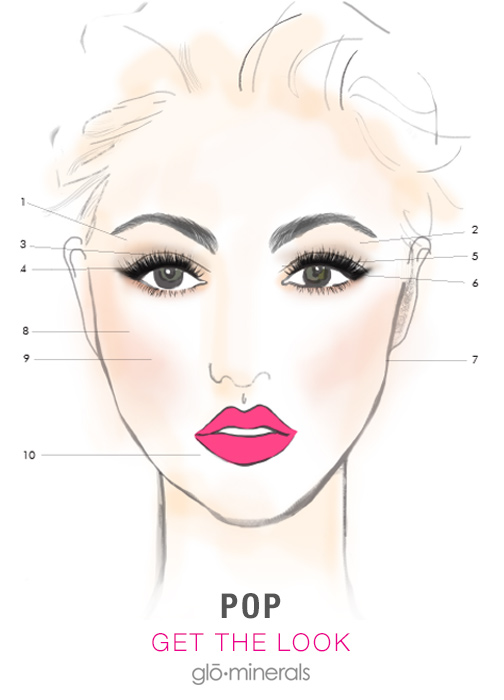 This spring, the biggest beauty statement is a rich, bold lip. Because this bold shade makes a bright statement, it's important to keep the rest of your look clean and soft. Follow the steps below for the complete look:
EYES
1. Apply Lid Primer from lashline to brow bone.
2. Lightly sweep bamboo Eye Shadow from lashline to brow bone.
3. Apply twig and haze Eye Shadows to crease.
4. Apply black Precision Eye Pencil to upper lashline.
5. Apply peach Precision Eye Pencil on inner rim of the eye.
6. Coat upper and lower lashes with Lash Boosting Mascara.
CHEEKS
7. Apply sunkiss Bronze to hollows of cheeks.
8. Highlight upper cheekbone area with gleam Shimmer Brick.
9. Apply guava Cream Blush to apples of cheeks.
LIPS
10. Apply your favorite bold colored lip crayon or lipstick to your lips.
Glominerals products available at all three Simonson's locations. Consult with your technician for help creating your perfect look!
Comments