Picture Perfect Hair Doesn't Have To Be A Dream
We all love that fresh-out-of-the-salon look when our color is fresh and our style is absolutely perfect, so how can you replicate that look on your own? The answer is – Color Wow! Introducing Color Wow Dream Regimen, an innovative collection of solution-focused, home-care products (aka the dream team) that promotes bounce, shine and the durability of your hair.
We All Wash & Condition Our Hair, So What's So Different About Color Wow Dream Regimen?
This innovative technology works to make your hair healthier, more supple, flexible, resilient and glossier than you could ever imagine. With the Dream Regimen approach, you can customize your conditioner, treatment and texture to maximize your hair's benefits. You & your Stylist know your hair best, so chat together to see if Color Wow is right for you!
The Color Wow Dream Regimen
Pre-Shampoo Spray | Dream Filter – This pre-shampoo mineral remover spray gently lifts off minerals and impurities that dull your color or damage your hairs textures. Before jumping in the shower, section out your hair and spray Dream Filter evenly throughout on your dry hair, making sure to saturate it thoroughly. Wait 1-3 minutes while this gentle spray extracts minerals and metals. Don't fret if you've recently had your hair colored, as Dream Filter will not hurt or change your hair color. Instead, it will assist in uncovering and reveal your beautiful hair color! Discover 'How To Get Brighter, Picture-Perfect Hair' or 'How To Use' now!
Shampoo | Color Security Shampoo – This unparalleled shampoo contains ingredients that rinse off your hair completely. Unlike some shampoos that dull hair or leaves unhealthy deposits on your scalp, this unique shampoo pairs wonderfully with the remaining Dream Regimen collection for unrivaled hair care and color! Hear why beauty experts love Color Wow Color Security Shampoo HERE!
Conditioner | Color Security Conditioner – With two different options, one for fine-to-normal and one for normal-to-thick hair types, each conditioner delivers the precise density of moisture without greasiness or color-dulling effects.
Treatment | Dream Cocktails – Leave-in treatments that are activated when you blow-dry. With three custom options to suit your hair's needs, select the cocktail you prefer and apply liberally to damp hair then blow-dry for instant results. Curious on why you should use a Dream Cocktail, learn 'Why You Need Dream Cocktails' HERE!
– Kale Cocktail | Makes hair 50% stronger with just one use. Learn 'How To Use'.
– Carb Cocktail | Fine hair receives instant fullness and volume. Discover 'How To Use'.
– Coconut Cocktail | Quench's dehydrated hair and restores moisture to the follicle's surface. Learn 'How To Use'.
Texture & Treatment | Dream Coat – Another great option for glassy, glossy texture and anti-humidity protection that lasts 3-to-4 shampoos is Dream Coat. Saturate the hair then blow-dry using subtle tension of your strands. Watch it in action HERE!
SIMONSON'S SAYS: Color Wow Dream Coat works great for glossy curls as well!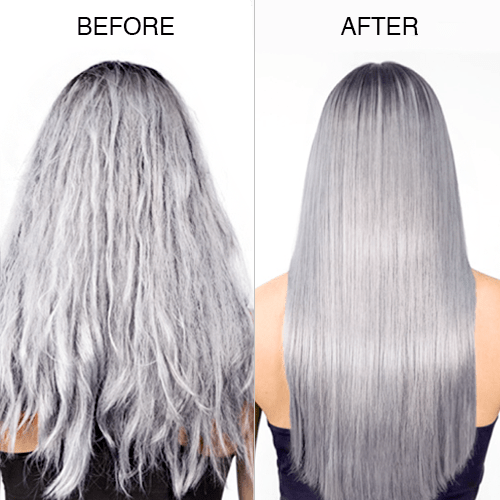 Comments