Change up your typical go-to style with this effortless, boho-inspired half-up-twist. It's a comfortable and keeps your hair out of your face. The best part? It's easy to pull off because the overall look appears "undone," so you don't have to spend time particularly placing each hair. All you need are a few bobby to secure the hair and your twisting skills.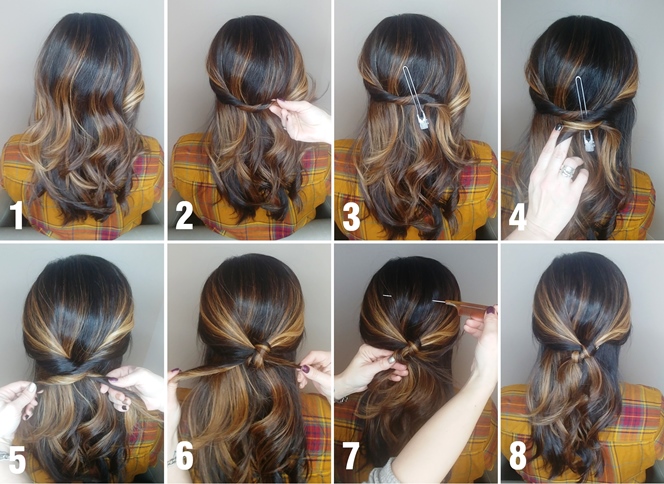 Start with beach waves or any curl you desire.
Take a side section and twist it tight to the back of your head.
Clip your twist section to hold in place.
Twist the other side of the hair to meet the first twist.
Cross the twisted sides over each other getting ready to tie in a knot.
Tie the two sections together and use a few bobby pins to hold.
Use the end if a comb to pull out the hair lightly for added volume.
Voilà! A cute style in minutes. Spray with a little hair spray and you're ready for your day.

3S Experts Featured:
Hair By: Terah | Stylist at Simonson's Coon Rapids
Comments